Working in the Netherlands – Oguz Mustapasa
We talked with Oguz Mustapasa, working as a Senior Software Developer, about his life in The Netherlands.
We hope to be a guide for those who are interested in life and business in The Netherlands and for those who are thinking about living here.
Please tell us about yourself!
Hello everyone!
My name is Oguz "Oz" Mustapasa.
I am a Senior Software Engineer from Istanbul, currently living in Breda, Netherlands.
If I can explain myself in short:
I like to have good company with my friends and am ready for any crazy thing the group comes up with, just for fun!
I like to go biking in the woods, gather up with some friends for a BBQ.
I am also interested in drawing and still practising guitar when I have the time for it.
Below is the not-so-short part (:
On the last legs of "Foreign Language Intensive" High School Education, I completed my high school education on Science-Math. Like many others, my university entrance exam result was a real kick in the teeth. Those were stressful days back then.
With the tremendous economic efforts and sacrifices of my parents, I got myself registered to Computer Science and Engineering Department at Bahcesehir University and graduated in 2008.
Following my graduation, I got accepted to Computer Engineering Master's Programme with a full scholarship, which I completed in 2011, and started working as a Research Assistant at Software Engineering Department at Bahcesehir University, mainly assisting programming courses like C, Java and Data Structures and Algorithms.
Due to changing social and political environment in my homeland, I started feeling "homesick" in my own country and city.
This concluded with increasing thoughts of trying something new and it had been my motivation to look for a job abroad.
And as a result of that feeling of "depression" as I call it, I started looking at the job openings on LinkedIn.
However, making this move was quite heartbreaking for me. Leaving your loved ones, even though it is for a good reason, is hard. Hard enough to leave you with sleepless nights and long-lasting thoughts.
Which countries have you ever been to and worked to?
I spent most of my career and life in Istanbul, 32 years to be exact!
In 2012, I started working in the field as a Software Development Consultant at Vektora Information Technologies mainly delivering B2B and B2C projects to companies like Vestel, Koc Corp and some others. This was my first job in the field and I have learnt and experienced a lot. Later on, they helped me to get my dream job in the country!
In 2013, I received an interview request from the HR department of Yemeksepeti.
Following 3 meetings in 5 days, I got the offer and started working there for a year, having one of the most exciting and unique experiences I have ever had.
Call it destiny or luck, but I am currently working with one of my colleagues from Yemeksepeti
In 2014, I decided it was time for me to take a break from everything and rest.
So, I resigned and stopped doing anything related to work just for enjoying a few months free of everything with my family and my beloved Istanbul – day and night, until my bank account was no longer eligible to support me!
Weeks later, I agreed with DOL – Nesine and worked there for a bit more than 2 years. Nesine was also an exciting experience for me. This is when I stepped up my game I think.
After 800+ applications and tens of interviews with different companies and countries (including Zurich-Switzerland, Berlin-Germany, London-UK, Amsterdam-Netherlands), starting April 2017, my next destination came to be Breda, Netherlands to work for Amadeus IT Group – Amadeus Hospitality.
How did you hear about this job? How was your interview?
I saw the job opening on LinkedIn. I knew about Amadeus IT Group before due to a few friends who work for Airlines operations in Istanbul. But I have never heard of the city.
None of my friends did. I made a lot of reading about the city during the interview process
The interview process was actually really good. I had an initial interview with a specialist from HR Department first. The next day, she sent an email asking about my availability for the second interview.
During the second interview, I met some co-workers and we had a technical talk as expected. My past experiences, technologies I used, how I approached certain scenarios, how I built certain applications and services were questioned.
I also took the time to ask about the company life and work conditions, social life in the city etc.
An hour after the meeting, I received a call from the HR person giving me the good news and we scheduled a third interview with the department manager.
The last interview was full of social topics and hobbies, a brief explanation of the population in the company, what are the future plans and so on.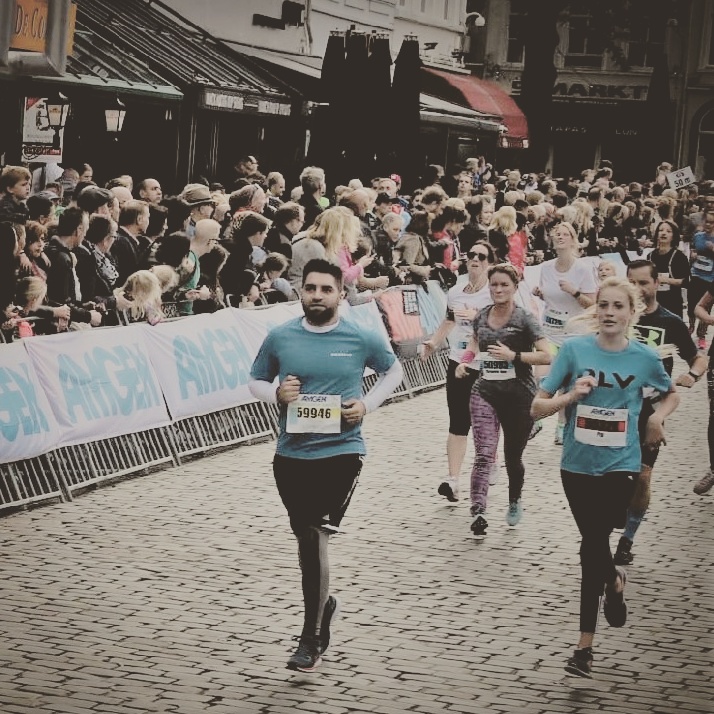 How long did it take for you to receive a job offer after your second/last interview? When did you go to the country?
The interview process took a week; 3 interviews in 5 working days.
HR informed me a few days after the 3rd interview but I waited about two weeks for the official offer.
Have you had any interesting moments during the visa process? How long did It take to get a visa?
This is a bit awkward or funny, I would say.
I received the offer in February 2017; signed & sealed and sent it on February 14th
Only days after I handed my papers and my passport for my work permit and visa, Turkish Government Officials tried to go to Rotterdam to Turkish Embassy via German borders. Then there were those protests in Rotterdam. Dutch Embassy in Istanbul was closed.
Imagine waking up to this news the next morning. I was having a big shock.
I was in the middle of a visa process!
I did not know what to do.
I was checking social media, trying to reach out to the Embassy.
I contacted my employer, they were positive about the process and told me to wait and calm down. Thankfully, it ended happily.
What did you think about the country or city before you haven't started your job yet?
I did not visit the Netherlands before my employment and I was in doubt if Breda would be too small for my standards.
I was asking friends, watching documentaries, reading comments about the country, culture, food, customs and everything that I could find.
I arrived two days before my first working day to spend some time in the city and see around. Sadly, it was a rainy weekend at the end of March.
The weather and forecasts in the Netherlands are always a conversation starter or a curse as some say (:
What do you think compared to the countries you lived in before?
Breda has a population of 180-200 thousand people.
The Netherlands has approximately the same population as Istanbul.
Comparing the population, Breda is just a neighbourhood in my home city. (:
However, it is very well packed. Breda city centre has been selected the Best City Centre in the Netherlands twice in a row recently! (:
It is so much fun to sit in the city centre, at any pub with friends to have laughs accompanied with some drinks.
Also, Breda is only a 30-40 minutes train ride away from Antwerp, Belgium; Amsterdam is about an hour distance; Rotterdam is half an hour.
For a former Istanbul citizen, these distances are nothing but a piece of cake. Right?
Have you ever had difficulty while living or working?
In my first week, I had some problems with my rental and stayed in a hotel room smaller than 10-meter squares for a week.
Then, came the awkward remarks from the locals – asking when I am going to return to my home country on my first days!
I have always heard people mentioning racism and discrimination, but I thought they were a bit exaggerating. I was mistaken but I had to deal with this so I did it the best I can.
This, of course, led to long-lasting arguments and nervous conversations with locals but I managed to survive. Actually, I befriended a few of them.
The Dutch have a perception of "Turkish" here (for reasons).
Until they see the difference between yourself and their imagination or what they have seen here under the name of Turkish, it is not that easy to share a moment with them.
Once they find out you are no different from any European, it is time for some drinks and social life!
What would you advise someone if s/he wants to work in this country or city?
Coming to the Netherlands as an ex-pat is not that hard.
Due to some past agreements between countries, Turks have somewhat a special status here. Companies and ourselves pay less money for work permits and we have other advantages. (You can read about them on ind.nl)
Also, you need to be open to cultural differences and any other ways of living.
Our truth or lives in our own countries can be way too different than the locals in your next destination country /culture.
I have had a lot of interesting moments because what I have seen did not make any sense to me at all or it felt awkward. But you get used to such things in time.
Putting these cultural differences aside, if I would give some advice on a personal level, I would say "Improve yourself as a person first!"
I have always advised my students and friends to try to become a "social" engineer.
Life is more than our technical skills, bigger than our profession. Software Development is too technical and does not include too much human interaction.
(You can argue this but compared to many other professions, this is the truth)
Having hobbies, socializing with people, paying attention to art, music and many others is really important. technical improvement will come in time.
Have a good command of English, learn another foreign language.
In this competitive field, you need to be an outstanding candidate and the technical part is not the only way!
If you do not resist it, you will have the technical knowledge.
Just be open and listen to your peers.
You will see that you are growing and improving with others.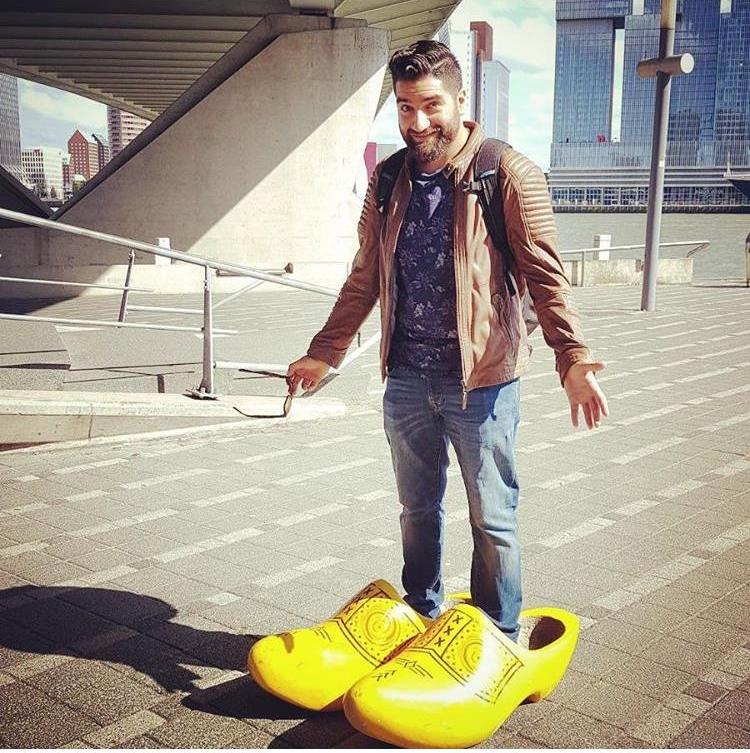 Are you interested in living in other countries or cities? And why?
I wonder what it would be like to work in UK or USA. My reason is just curiosity.
It would be an interesting experience and totally a different life I believe!
I feel like I am willing to settle down now to stabilize my life a little bit more.
Life is full of surprises and conditions can change super-fast.
Who knows where I am going to end up? (: