Working in Spain – Yasin Turkdogan
We talked with Yasin Turkdogan, working as an iOS Engineering Manager, about his life in Madrid.
We hope to be a guide for those who are interested in life and business in Spain and for those who are thinking about living here.
Please tell us about yourself!
I was born and raised in the small town of Ankara. My father was very interested in technology and his curiosity determined my and my brothers' future.
We had Commodore 64 before I started primary school. Then it became a PC, the internet followed that and not much after each of us found a career in this industry.
I can remember installing windows with a series of floppy disks or I know the pain when your connection drops while you are downloading an mp3 with a 56K modem, I made friends over IRC channels and searched my homework at AltaVista.
I remember those days with a smile on my face but it is much more than that. It gives me an understanding of why technology evolved in this way or I can see the history behind it.
During my high school days I was warming up with Macromedia Flash — It wasn't Adobe during that time and it wasn't dead yet. Since those days I have always liked to touch the design, animate things and see the results immediately.
That's why I always like to be on the front-end side rather than being the hidden hero at the backend. Today I work as an iOS Engineering Manager in an international OTT company in Spain.
I switched to this media streaming business 4 years ago. It is really nice to watch your favourite TV series or movie while debugging your application. There is still much more that can be done with this technology and I am happy to be a part of it.
I was a game developer for more than 3 years before that but the mobile gaming world had not yet been discovered during those days.
Game companies were fragile in Turkey and it was hard to survive and we couldn't. But it was so much fun. A part of me still missing those days. It may sound boring, but I code as a hobby too. It's kind of like solving puzzles for me.
It also allows me to follow emerging technologies. I created an anonymous social platform called #Zurna two years ago but had to shut it down due to high moderation demand.
I have still some plans to make it work again. Apart from that, it is a great pleasure for me to travel and eat.
We are sharing our experiences in Spain on the youtube channel called "ispanyadanmerhaba". Also, I am the hidden technical guy behind the food blog kevserinmutfagi.com (aka turkishstylecooking.com) which my wife runs.
Which countries have you ever been to?
I have been to many countries earlier but Spain is the first country I worked in besides Turkey. I got a job offer from Germany just before I came here but the conditions offered in Spain were more convenient for me.
How did you hear about this job?
It had been one or two months since I started looking for a job abroad. I was also talking to my friends about this who were working abroad already. Thanks to my friend, a job interview was soon arranged.
I cannot say that the first interview went very well overall. But I believe that it is not a good sign to have a perfect job interview. You should feel the pressure during those interviews. If you have had a very comfortable conversation, you probably have already been eliminated.
The first interview was for to know each other, what I am doing and what they are looking for. After this first interview, I have assigned a small code challenge as usual which was fine.
After I got the approval with my assignment I met with the team which I believe was not a happy moment for them. Because one of them was expecting to be promoted but I was the one considered as a team leader. The final interview happened with the CTO and I got the job offer afterwards.
How long did it take for you to receive a job offer after your last interview?
There's a lot of time between the first and the next interviews. Although my first meeting was positive, I was suspended due to organizational changes in the company and I had to wait for a few months.
But after those issues are resolved, the process was pretty quick. I got the offer one or two weeks after the final interview.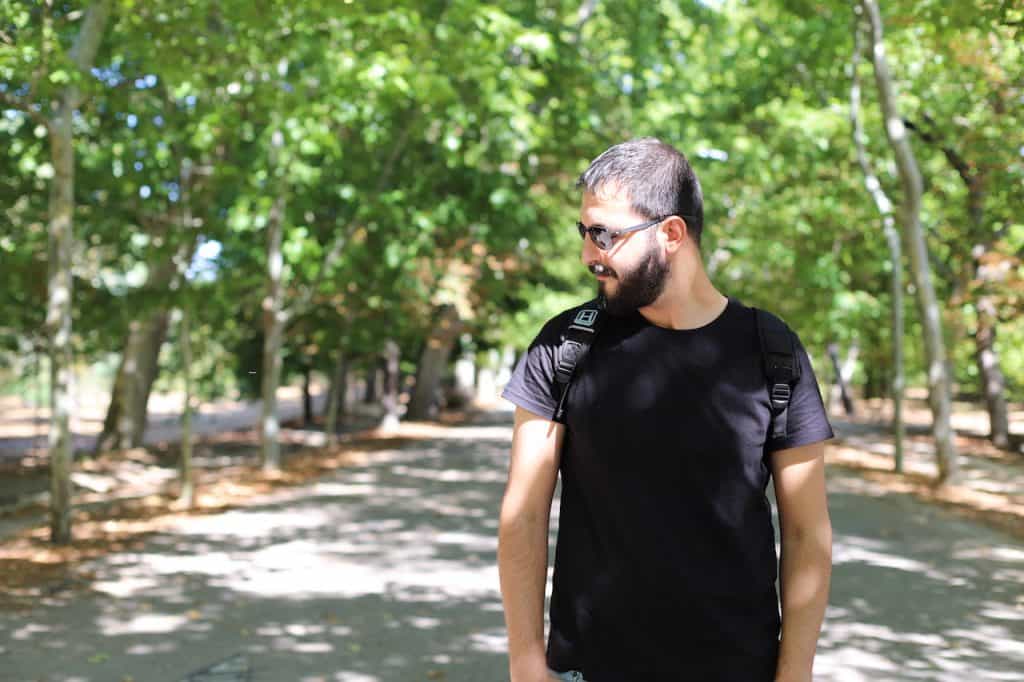 How long did It take to get a visa?
Actually, there were no interesting moments, the whole visa process was interesting. It took 7 months while we were expecting that to be finalized in 2 to 3 months.
We haven't been able to plan anything in 7 months! It would be ok if we knew that it was going to be that long but at the end of each month there was another setback.
It took a lot longer than we anticipated because of the problems arising from the law firm dealing with our visa process, as well as the heavy work of the bureaucracy in Spain.
When I first told my family that I was moving abroad, they were a little bit disappointed. But during those months they started to ask when we were leaving. Even we started to lose our hopes.
However, after coming here, I realized that 7 months is not a long time for Spain.
What did you think about the country or city before you haven't started your job yet?
I had no idea about Spain before I came here. I was thinking that it would be like any other European country, but it is not. The routines and lifestyles of Spanish people are very different from others.
They are very friendly and they love to talk. They keep talking even when you indicate that you don't understand Spanish. They just continue to talk louder.
They are also a little bit more flexible in terms of rules than other European countries. Let's say you are going to get a driving license, required documents might change depending on where you make your application or who is dealing with your process on that day.
They have different working hours. Although Madrid is a tourist destination, you must plan to catch some shops and restaurants open. You should adjust your lunch or dinner times according to them.
If you get hungry around 6 pm, your options are limited. Time slows down in here. No one is in hurry. You shouldn't worry about waiting in the coffee line or market cashier while they are catching up a little bit.
Have you ever had difficulty while living or working?
I mentioned that the visa procedure was too long. I started working from Turkey in these 7 months. In a culture and business environment that I had not experienced before, it was not easy to work as a team leader and do it remotely.
When I came to Spain, this situation turned out to be my favourite. I've already got things in order at my job and all that was left was to get used to living in Spain and to set up a new home. But this was not easy either.
It was around Christmas when we first came to Madrid and it is the most difficult period for you to get your things done. There are plenty of public holidays during December and many people merge those to escape from Madrid which includes real estate agencies and homeowners too.
I remember I got replies from many realtors saying that they will be off for one month. Luckily, 2 days after my relocation coverage expired, we found a house very close to what we wanted and settled in.
What would you get advice, someone who wants to work in Spain?
I advise them not to lower their expectations in terms of timing. It is usual to have some setbacks or longer durations in any matter and Spanish people don't mind it at all.
You might need to wait 3 months for your driving license appointment or it is normal to receive your healthcare card after 2 months.
You should also lower your expectations about your salary. Salaries are lower than in other European countries. It is not common to find someone who can speak English.
To maintain your daily life, you should know a little bit of Spanish. So if you have the opportunity, I recommend taking a Spanish course before coming here.
Are you interested in living in other countries or cities?
Yes, I definitely would. It would be just another challenge for me but my challenge here is not over yet. I need to finish this one before jumping to the next one.
This interview hopefully helps you how to find an iOS Engineer in Spain.
Good luck!