Which Tech Companies Are Offering Stock Options in Turkey?
With the increasing competition in the technology sector, companies continue to form teams of people with high potential. People want to be informed about the benefits provided to the salaries instead of the base salary. The salary packages that we used to use are no longer just a salary.
Create a company culture, and a productive working environment within the team, companies are sharing about the activities, and opportunities they provide within the company.
Increasing employee loyalty and motivation, one of the benefits of companies in the technology sector is the Stock Options.
We heard and saw the stock option, especially in the technology sector, startups, and corporate companies. In Turkey, many of the stock options that apply technology companies recognized the possibility to choose depending on the specific conditions of the employees' working time or right.
Stock options provide employees to choose a predetermined amount of company stocks between certain dates; to purchase at a price calculated by specialized organizations or at a predetermined price by the company.
The company can offer the Stock Options option to its team or some specifics positions.
Let's check the Tech Companies which give stock options in Turkey!
Which Tech Companies Offering Stock Options in Turkey?
Armut

Istanbul, Turkey
Internet
85+

Armut Open Positions
Armut is home improvement, cleaning, and transportation services focusing on is Turkey's leading local market.
App Samurai

Ankara, Istanbul, San Francisco, London, Barcelona
Marketing & Advertising
50+

App Samurai Open Positions
App Samurai is a self-service mobile advertising tool for high-growth companies. Mobile ad planning, execution and analysis are complicated for high-growth companies because they cannot reach all available app marketing tools. App Samurai makes it easy for them without requiring in-depth mobile advertising knowledge! You can easily create, manage, and measure your ad campaigns with App Samurai to acquire qualified users for your app!
Glocalzone

Istanbul, Estonia Tallinn
İnternet
10+
Glocalzone, yurtdışından seyahat edenler ve çevrimiçi alışveriş yapanlar için eşlGlocalzone is the easiest way to reaching overseas products and earning money while you are traveling.
Evreka

Ankara
Computer Software
25+

Evreka Open Positions
Evreka is a leading SaaS company focused on improving waste collection and city cleaning operations by providing the most comprehensive solution in the sector. Evreka uses high technology and environment-friendly solutions with a platform that digitizes and optimizes these waste collection and cleaning processes with AI & machine learning to reduce costs, save time, and increase citizen satisfaction.
Evreka reaches millions of people and provides its end-to-end solutions to international waste management companies, smart cities, and municipalities in Germany, France, Italy, Norway, Croatia, Canada, Brazil, Chile, Turkey, Malaysia, Singapore, India, Pakistan, Morocco, Egypt, Gabon, Congo, South Africa, Lebanon, Israel, KSA, UAE, Qatar, Oman, Azerbaijan.
 Interesting Engineering

San Francisco, Istanbul
Publishing
30+

Interesting Engineering Open Positions
Interesting Engineering is a cutting edge, leading community designed for all lovers of engineering, technology and science.
Learn about amazing discoveries and inventions by the most celebrated tech, science and engineering geniuses of all time or step back in time to see the marvels of the past. A truly wonderful resource for all students, experts and enthusiasts with a passion for the developing world. Interesting Engineering also supplies a vast social network which allows you to interact with others who share your interests.
Insider

Istanbul, London, Singapore, Tokyo, Sydney, Helsinki and more.
Internet
395+

Insider Open Positions
Insider Growth Management Platform (GMP) helps digital marketers drive growth across the funnel, from Acquisition to Activation, Retention, and Revenue.
Leveraging real-time predictive segmentation powered by deep Artificial Intelligence and Machine Learning capabilities, Insider Growth Management Platform empowers marketers to deliver personalized journeys across the web, mobile web, mobile apps, messaging, email, and ad channels.
Built on a unified data layer, GMP is easy to implement and simple to use, avoiding the need for complex integrations and dependency on IT teams. Insider simplifies the life of digital marketers and helps them drive growth for their brands, with zero marketing waste.
 iyzico

Istanbul
Computer Software
150+

iyzico Open Positions
Started out with 3 people, iyzico is now Turkey's fastest growing fintech company composed of more than 130 people providing secure payment solutions to online sellers of different sizes as well as online shoppers. iyzico offers a premium product in terms of its quality service.
Global and local merchants and buyers who use iyzico are supported by real people, in real places, who can provide real support. Turkey's first unicorn.
 Kimola

San Francisco, Ankara Cyberpark, Istanbul Levent
Information Technology & Services
7+

Kimola Open Positions
Kimola is a consumer research platform.
Kimola Analytics provides different aspects of a specific consumer audience's lifestyle. These audiences are getting defined by users and generated by Kimola's artificial intelligence engine. So that advertisers can understand where their audience hangout, what they watch on TV, which celebrity or influencer they like and how they differentiate based on their interests in seconds.
 Netmera

Istanbul, London
Computer Software
95+

Netmera Open Positions
Netmera is a mobile application engagement platform, which offers a series of development tools and app communication features. Netmera helps brands to increase exposure and drive better mobile revenues by using push notifications and other communication features. Netmera allows marketers to focus their communication to specific user segments via app & user behavior analytics, and advanced targeting tools such as geofencing.
 Cleanzy

Istanbul, London, Milano, Madrid, Barcelona, Izmir
Internet
55+
Mutlubiev is Turkey's leading marketplace for online cleaning services. With technology and precise processes, we are about to change an entire industry in Turkey and European markets. Currently in 4 different cities and 2 different countries. Raised more than 2M $ from well known Angel Investors and VC's.
 Papara

Istanbul
Financial Services
75+

Papara Open Positions
Papara is a leading fintech company based in Turkey. By leading we mean the best! Featured in Global Fintech100 by KPMG and awarded as the best fintech start-up by VISA.

Hacettepe Teknokent, Ankara, Turkey
San Francisco, CA, USA; London, UK
85+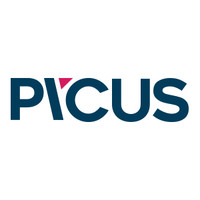 Picus Security

Picus Open Positions
Picus Security offers Continuous Security Validation and Mitigation as the most proactive approach to ensure cyber-resilience.
The Picus Platform measures the effectiveness of defenses by using emerging threat samples in production environments, providing the insight required to build the right security strategy to better manage complex operations.
 Pubinno

Istanbul, San Francisco
Food & Beverages
20+

Pubinno Open Positions
Pubinno, Inc is a SF-based technology company that provides end to end innovative solutions for entire ecosystem. Pubinno's smart taps serve the perfect beer for each glass and minimize waste using AI powered flow algorithm. Pubinno's IoT platform converts sales and quality data into meaningful & true insights using AI.
Bars use Pubinno's mobile app to increase their operational efficiency and breweries use it to improve & standardize quality. Pubinno's smart beer platform increases keg yield by 20%. This is the future of draft beer industry; we call it the Internet of Beer. Join us for the beer revolution!
 Segmentify

Istanbul, San Francisco, London, Barcelona
Information Technology & Services
95+

Segmentify Open Positions
Imagine a tool that already knew your customer's preferences before they landed on your site, and was able to recommend the right products to the right customer at the right time.
Segmentify creates a personalised shopping experience across every customer touchpoint in real-time, giving you the best advantage over your competition.
Powered by machine-learning technology, Segmentify tracks and targets individual website visitors according to their unique online buying habits better than any personalisation platform on the market. Don't take our word for it – Forbes mentioned us as one of the top machine learning companies to watch!
 Scotty

Istanbul
Internet
90+
Scotty serves in two verticals, ride-sharing and package delivery in İstanbul, Turkey. With its more than 13K drivers, around 1 million users and more than 5 million completed transactions, Scotty turned out to be a very desired service in a major city like İstanbul.
Scotty, which had the best product-market fit from the very beginning, has the claim to make people save time as they live in the city. Having a modern, mindful and aware characteristic, Scotty aims to reach out every citizen in the operated city as well as every driver to add value to their lives and become the super app of the region.
 Shopi

Istanbul, London, Dubai
Computer Software
24+

Shopi Open Position
Retail world is talking about the digital revolution, how to bridge the gap between digital and physical and how to digitalize the physical… With a phygital mind, we offer solutions to in-store problems, we digitalize the customer journey utilizing the physical assets. Digitalize the entire in-store shopper experience maximizing, growth, profitability and customer engagement.
Vispera

Istanbul, India
Information Technology & Services
50+
In Vispera, we have the vision to make image recognition a commodity service for the whole retail sector.
 V-Count

Ankara, Istanbul, Miami, Dubai, London, Hong Kong
Computer Software
80+

V-Count Open Positions
V-count is the leading provider of visitor analytics solutions in the world.
V-count is the trusted technology partner of over 700 global brands (including Samsonite, Samsung, Sephora, Marks & Spencer, Ford Motors, Vodafone, Philip Morris International, Bosch Siemens).
Volt Lines

Istanbul
İnternet
18+

Volt Lines Open Positions
Volt Lines is a subscription-based transportation service available for corporate users in Istanbul. Just like Netflix and Spotify, an account on Volt Lines gives its user access to unlimited rides on Volt Lines buses. We're currently serving select corporate accounts during Istanbul's commute hours from Monday to Friday.
Which Tech Companies Are Offering Stock Options in Turkey?
Armut
App Samurai
Glocalzone
Evreka
Interesting Engineering
Insider
iyzico
Kimola
Netmera
Cleanzy
Papara
Picus Security
Pubinno
Segmentify
Scotty
Shopi
Vispera
V-Count
Volt Lines