Most Popular Job Boards in Canada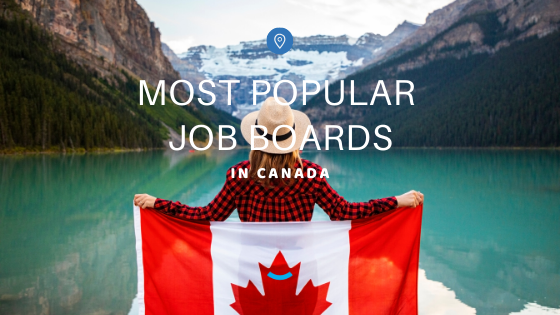 Craigslist
Website: Craigslist
Sector: Food, Transportation and more.
Eluta.ca
Website: Eluta.ca
Sector: Health, Manufacturing, Consulting and more.
Google Jobs
Website: Google Jobs
Sector: Technology, Internet, IT, Engineering and more.
Glassdoor
Website: Glassdoor
Sector: Otomotive, Food, Retail and more.
Job Bank
Website: Job Bank
Sector: Retail, Food, Transport, Social and more.
Official Government Job Board
Jobboom
Website: Jobboom
Sector: Digital Technology, Media, Sales, Customer Services and more.
Jobillico
Sector: Retail, Telecommunications, Food, Accounting and more.
Website: Jobs.ca
Sector: Technology, Legal and more.
Indeed
Website: Indeed
Sector: Retail, Otomotive, Transportation and more.
LinkedIn
Website: LinkedIn
Sector: Gas&Oil, Manufacturing, Food, Technology and more.
Monster Canada
Website: Monster Canada
Sector: Food, Retail, Technology, IT and more.
Careerbuilder
Website: Careerbuilder
Sector: Finance, Manufacturing, Information Technologies and more.
Talentegg
Website: Talentegg
Sector: Education, Technology, Finance and more
Summer Jobs, Intern, Volunteer Jobs and more.